Atlantic Bridge dissolved by trustees after Charity Commission criticism raises questions over Fox's link with Adam Werritty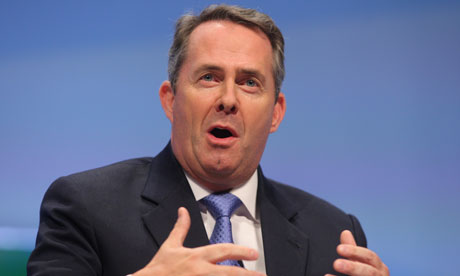 A charity set up by Liam Fox, the defence secretary, has been dissolved by its trustees after criticism by the Charity Commission. The Atlantic Bridge, which had already been suspended for promoting Conservative party policies in defiance of regulations, was founded by Fox and run by his close friend Adam Werritty. Fox's relationship with Werrity was drawn into question when the Guardian revealed Werritty had visited Fox at Ministry of Defence offices 14 times in the past 16 months. Fox installed Werritty, his best man and former flatmate, as the executive director and sole employee of the charity in 1997.

The charity was wound up by its trustees on Friday, following the commission's demand last summer that its "current activities must cease immediately" because "the activities of the charity have not furthered any of its other charitable purposes in any way".

The trustees decided to dissolve the charity rather than address the commission's concern that its primary objective appeared to be "promoting a political policy [that] is closely associated with the Conservative party".

A string of senior Tories, including George Osborne, William Hague and Michael Gove, have served on the advisory board of the charity, which was closely linked to neocons in America. Baroness Thatcher was the honorary patron.

The Atlantic Bridge hosted the New York launch of Hague's biography of William Wilberforce. The charity said its mission was to promote the "special relationship" that flourished between Thatcher and President Ronald Reagan in the 1980s.